While Will Contests Can Be Hard, The Alternative May Be Harder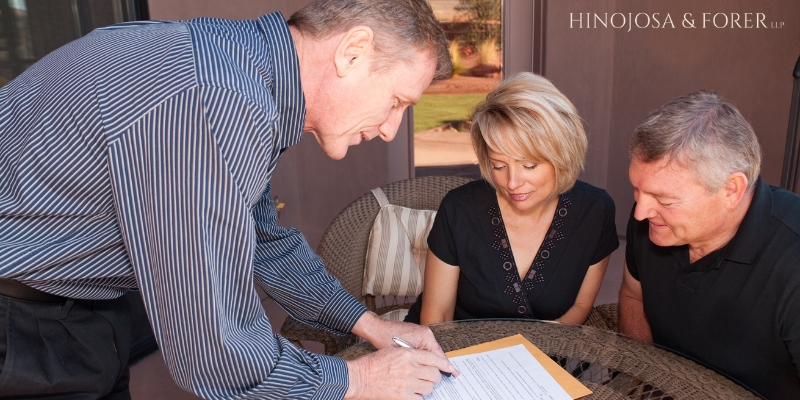 After a loved one's passing, reviewing their will can result in a painful, awkward and stressful situation. Sometimes, beneficiaries, heirs and people who were not named in the will face deep conflicts with one another and attempt to challenge the validity of the of the will. A formal will contest may be necessary to find the truth for all parties involved.
Amid the grief you may be experiencing, it is important to act quickly if you want to contest the validity of a will. We can help you decide how to proceed and treat you with respect. Hinojosa & Forer LLP is one of the leading firms in estate disputes in the Los Angeles area, representing clients throughout California.
Our attorneys practice in this legal area daily, which means we come to the table with skill and experience unmatched by many other firms. We can offer sound legal advice in these difficult situations. If you believe you have grounds to contest a loved one's will in good faith, an experienced Los Angeles estate litigation attorney is the best asset to have as your proceedings begin. Your attorney will educate you about the various grounds for challenging a will and determine the best strategies for resolving the dispute.
Who Has The Right To Contest A Will?
It is important to remember that you cannot challenge a will simply because you disagree with its contents. You must have "standing" to contest a will, meaning you have a legal interest in the estate. Under California law, the individuals who may legally challenge a will are those who are considered "interested parties." Interested parties include spouses, children, the deceased person's creditors or people who would be considered an intestate heir. If a decedent failed to create a valid will or another testamentary document during their lifetime, an "intestate heir" is a person who, by law, would inherit a decedent's assets. This person is often a spouse or child of the decedent.
Grounds for Contesting a Will Once it is established that a person has standing to contest a will, there must also be a legitimate reason for contesting a will. Those reasons could be:
Lack of Due Execution. This can be a ground for challenging a will if the legal formalities for executing a will under the laws of California were not observed.
Lack of capacity. For any will to be legally enforceable, the creator must have testamentary capacity at the time they sign the will. To have testamentary capacity, the individual must understand the nature of the document they are signing, be able to understand and recollect his or her property, and be able to remember and understand his or her family members and their relation.
Undue influence. The court will look various factors to determine whether there was undue influence, such as the individual's susceptibility to undue influence, whether they were isolated from others, whether there was a confidential relationship, whether the gift under the will at issue unduly benefitted the person accused of undue influence and whether the will was a result of the undue influence exerted on the creator of the will by the person that benefitted.
When you believe that one of these issues affected your loved one or their property, let us represent you. We are recognized for our litigation-focused practice. With our experience, we will work to highlight evidence and clearly voice your concerns.
If Seeking To Challenge A Will, Contact Our Firm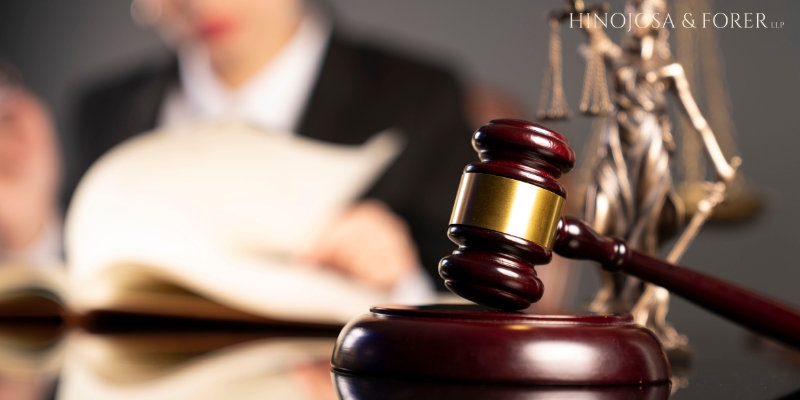 The thought of contesting your loved one's will in Los Angeles, CA, may seem very daunting. Still, if you have any reason to believe another party has unduly influenced your deceased loved one or engaged in any other malfeasance for personal gain, it is vital to seek legal counsel you can trust and address these problems as swiftly as possible.
Navigating any probate proceedings in California is much easier with an attorney's assistance. The right Los Angeles estate litigation attorney is an invaluable asset for anyone facing a dispute regarding a contested will. For decades, clients have trusted Hinojosa & Forer LLP to handle all aspects involving estate matters with expertise. We utilize our skills primarily as an estate litigation firm. We work to successfully resolve will and trust contests, conservatorship litigation and other disputes.
To learn more about the law and your legal options regarding will contests, contact the lawyers at Hinojosa & Forer LLP at 310-473-7000