Pacific Palisades Trust Litigation Attorney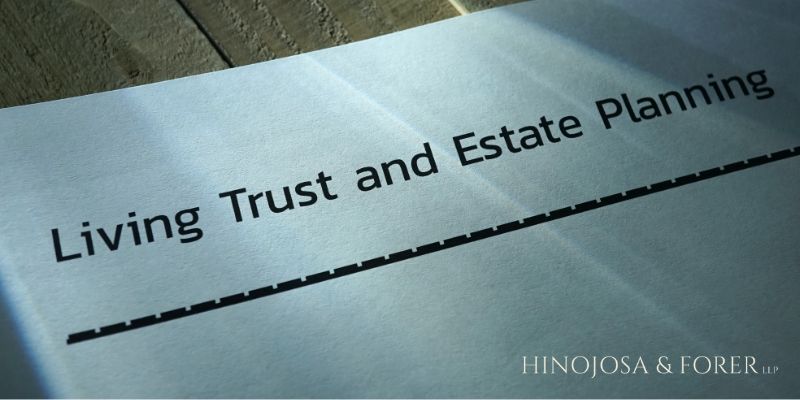 A trust is commonly created when someone wants to place their assets into the care of a trustee. A Pacific Palisades trust litigation lawyer can help ensure these assets are protected. Assets could be money, real estate, or insurance policies. This is often seen when a family member is preparing for what will happen with their material gains once they have passed, but it's a process anyone with a home or assets should consider.
Trust litigation is often pursued by a beneficiary who feels something is not right with the way the trustee is handling their duties. There are a number of different elements that can lead to trust litigation in Pacific Palisades, CA.
What Does Trust Litigation Entail?
Trust litigation can encompass both the administration of a trust and the handling of any disputes. Trust litigation usually comes into play when there is a dispute concerning a trust, either with the beneficiary filing a dispute concerning a trustee or third party or the other way around.
The trustee is an individual who has been appointed by the settlor to handle the details of the trust. This includes any property, assets, or money associated with the trust. The purpose of appointing a trustee is to provide clear legal authority when it comes to acting on behalf of the trust. This often involves ensuring any divisions of assets or property to the named beneficiaries.
A trust beneficiary is a person who is entitled to receive property from a trust, which can include cash, stocks, mutual funds, and other assets.
Individuals seeking trust litigation may do so for a variety of reasons. The most common reasons include:
Obtaining financial information concerning the trust
Obtaining a physical copy of the trust from the trustee
To involve the court in ensuring a trustee performs specific acts
To establish a claim of property that belongs to the trust
To contest the trust
Seeking damages associated with actions of the trustee
Establishing a temporary trustee
Removing a trustee
There are several reasons why a trustee or beneficiary may seek assistance from a trust litigation lawyer and the California court system. While these cases can be complicated, it is your right to ensure that the trust is legally accepted and properly handled by the trustee.
Why Contact a Pacific Palisades Trust Litigation Attorney
There are many reasons to leverage the help of a Pacific Palisades trust litigation attorney. From managing your estate with knowledge and care to settling any disputes that occur after a death. When a settlor of a trust passes away, trust administration must be performed. The trustee is responsible for working with the beneficiaries named in the trust to reach a resolution.
A trust can help expedite the legal aspect of dividing assets upon death or disability, but disputes can happen. While some are hard to predict, the right attorney can help prevent these kinds of issues. Disputes concerning a trust can take many forms. This includes accusations of fraud, elder abuse, or a violation of California law. Trust disputes can be complex and difficult to resolve. This can lead to undesired time and money spent on legal battles and court appearances.
While no one can predict whether a dispute will occur, having an experienced attorney who manages your estate is crucial to ensuring your wishes are followed. Should a dispute arrive, your trust attorney can help you gather the evidence needed in court.
When a Trustee Should Call a Pacific Palisades, CA Trust Litigation Lawyer
If you are an appointed trustee or have concerns as a beneficiary, turning to a trust litigation lawyer can help you navigate this complex branch of law. Estate law can be confusing to navigate, and most individuals facing these situations are already experiencing an emotionally trying time due to the loss of a loved one.
Estate administration can feel daunting, even without any disputes. It is a lot of responsibility to have placed on your shoulders, and you need to ensure you are following the dispersion of assets in line with the trust. If a dispute were to occur, this process could become especially difficult. In either situation, having a trust litigation attorney can help you navigate the process, ensuring the smoothest transition possible.
The professionals at Hinojosa & Forer LLP can provide the support you need for your estate litigation needs. Our team has years of experience in representing clients with trust and will disputes and other vital estate litigations.
With over 80 years of collective experience, we can recognize any issues with your claim, allowing us to effectively start building your case utilizing our extensive knowledge of these difficult cases. Our top priority is getting you the outcome you desire, as customer satisfaction and our reputation depend on it.
Why Do I Need a Lawyer for a Trust Litigation Case?
Estate law is complex; when there are disputes or litigation is a factor, that complexity becomes even more challenging to navigate. Trusts often involve multiple, complex accounts such as stocks, retirement accounts, mortgages, property, and any other debts or financial gains of the person who created the trust.
Many trusts can also come with specific guidelines as to who is a beneficiary and any standards they need to have met to receive funds. For example, it is not uncommon for children to be listed as beneficiaries in a trust. However, there may be guidelines attached to the disbursement of funds, such as the child needing to be a certain age, a limit to the amount they can receive at a time, or a required GPA or social standing. Since a trustee could just be a trusted loved one, this can be difficult to properly execute.
A trust lawyer provides the peace of mind that the trust will be executed according to California state law and the details outlined in the trust. This can help reduce the stress and confusion associated with this process. This helps to prevent any issues with beneficiaries or other third parties from occurring.
A trust litigation lawyer is also a valuable asset should issues arise. Disputes that arise over a trust may further complicate an already complex process. Whether you are initiating a dispute or faced with one, an experienced attorney can help you navigate this process and ensure your rights are protected. Trust litigation disputes can be difficult to prove, requiring detailed evidence gathering, proper paperwork, and a clear understanding of what the court will be looking for.
Why Would Litigation Be a Factor in a Trust or Estate?
Beneficiaries have a right to a copy of the trust and can seek trust litigation if the trustee ignores requests or refuses them. There are also certain time frames associated with administering the trust. Exceeding these time frames can lead to litigation. Other common issues include fraud, elder abuse, or a violation of state law.
A trustee has 60 days to notify all beneficiaries of the passing of the settlor. This notice should include general information concerning the trustee, such as contact information and where the trust administration is taking place. This notice should also make it clear that beneficiaries can request a copy of the trust through a written demand.
Another important element is making sure the trust accurately states the settlor's wishes. If you find an issue with the trust, consider filing a trust contest. Reasons to litigate a trust include:
A lack of mental capacity on the part of the settlor
Concerns of influence or coercion to make certain amendments to the trust
Concerns of fraud associated with the creation of the trust
Ensuring the trustee is carrying out the terms of the trust is another key element to trust litigation. According to California law, a trustee needs to act reasonably when considering the assets in a trust. While a trustee is not expected to perform perfectly, there are certain standards and obligations that need to be met. This is where a trust litigation attorney can be especially helpful.
FAQs:
Q: What Is a Trust Litigation?
A: Trust litigation refers to the process of settling disputes among the trustee and beneficiaries of an estate. These disputes can range drastically and often require significant evidence to see success in court. These cases can be stressful due to the complexity of the law and the emotional state of the individuals involved.
Q: Can a Power of Attorney Change a Trust in California?
A: A power of attorney does not legally have the ability to change a trust in California. The proper circumstances and procedures must be met to make modifications to a trust. This often involves gathering evidence, completing paperwork, and presenting the case to a court of law.
Q: Can a Trust Be Contested?
A: Yes, there are certain circumstances where a trust could be contested. However, these cases can be especially difficult to navigate due to the burden of proof necessary. A trust litigation attorney can listen to your concerns and help determine if you have the grounds to proceed with contesting a trust.
Q: Can an Attorney Help Me Administer a Trust?
A: Yes, a trust litigation attorney can do much more than handle disputes. They can also help with the administration process of a trust. This can be beneficial for individuals unfamiliar with certain financial assets or the process outlined by state law. Having an experienced attorney can help the process proceed quickly and ensure there are no reasons for potential disputes.
Contact Hinojosa & Forer LLP for a Pacific Palisades Trust Litigation Lawyer
Handling trust issues can be difficult for trustees and beneficiaries alike. This branch of law is complex and can be frustrating to navigate. Since trust administration is required almost immediately following the passing of a settlor, this can also be an emotionally difficult time.
Having a skilled trust litigation attorney on your side can help relieve stress and ensure your rights are protected. Contact us to schedule a consultation with a member of our team. We will work with you every step of the way.