Trust Litigators With Decades Of Experience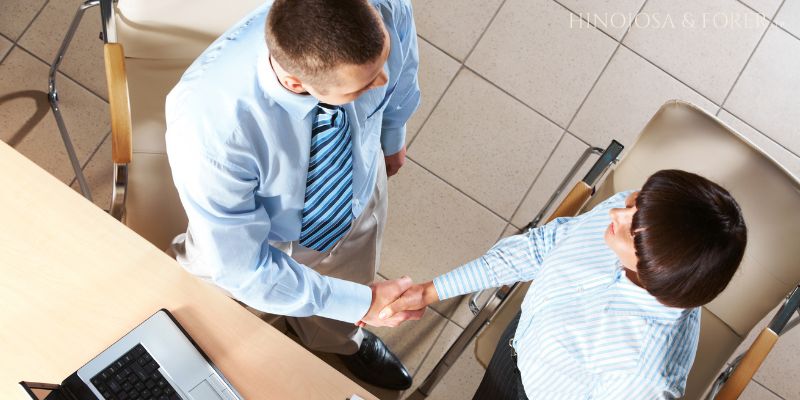 When many people think of estate planning, they think of wills. However, trusts are a common and powerful way to pass one's assets on to the next generation. Many people choose to create a trust to avoid probate and ensure that the maximum portion of their estate goes directly to their beneficiaries.
After a creator of a trust passes away, conflicts can develop regarding their assets. Disagreements about the division of assets or inheritance disputes may also arise. Unfortunately, the creator is no longer able to speak for themselves, which means that the law must step in to determine what is best.
Trust litigation is a complicated part of the legal system. If you and your family are navigating a dispute, it is important to hire a Los Angeles trust litigation lawyer to help. Trust lawyers can help you through the legal process while keeping your best interests in mind. For many families, this is crucial to moving forward quickly and painlessly from a trust dispute.
While some firms have estate planning attorneys who occasionally litigate, these complicated cases make up the bulk of our practice at Hinojosa & Forer LLP. Our clients benefit from our day-to-day practice in trust litigation by drawing upon our extensive experience. Our goal is to reach a resolution in the most efficient manner possible.
Hinojosa & Forer LLP: Your Los Angeles Trust Litigation Attorneys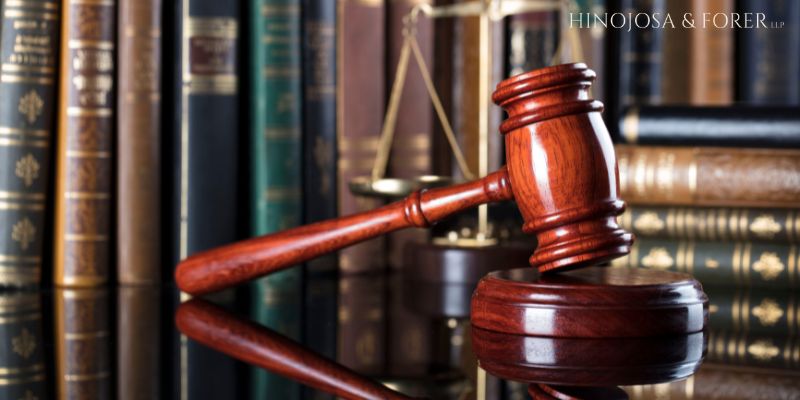 As the oldest boutique law firm in California, our trust attorneys have decades of experience in the field. Our specialized expertise offers a distinct courtroom advantage to our clients, and our track record speaks for itself. Whatever your case may entail, we are confident that we can help you navigate its legal aspects.
We Focus On Finding Efficient Solutions for complicated problems. Our wide range of knowledge in estate litigation and trust law allows us to approach your situation from all angles and offer the most comprehensive service in the area.
Our trust and estate law attorneys can assist you with:
Challenging or protecting a trust instrument
Accounting and title disputes
Allegations of fiduciary incapacity
Our lawyers are dedicated to working toward a successful resolution of your disagreement as quickly and painlessly as possible. Contact Hinojosa & Forer LLP, one of the oldest boutique trust litigation law firms in Los Angeles, for representation.
How Does a Trust Work?
A trust is a type of estate planning account that many people use to keep the largest amount of assets in the hands of their beneficiaries and out of probate court. When items are in a trust, they belong to the trustee rather than the benefactor. When the benefactor dies, the items can be transferred from the trustee to the beneficiaries without penalty because the person who owned the items did not technically pass away.
A trustor can have a revocable or irrevocable trust. A revocable trust can be changed throughout the trustor's lifetime. They have access to the assets within the trust until they pass away or the trust becomes irrevocable. Irrevocable trusts cannot be changed throughout the trustor's lifetime, and assets in the trust move to the trustee at the time of signing.
Estate Planning Attorney vs. Trust Litigation Attorney
When an individual creates a trust or estate plan, they often use an attorney to help them get their affairs in order. This person is ethically and legally obligated to work in their client's best interest. When that client dies, the attorney may be involved in trust administration or other estate distribution tasks. However, they are still loyal to their client, even if the client is deceased.
If you are the beneficiary or family member of a deceased individual with a trust, you can hire a trust litigation lawyer if you encounter an issue. A trust litigation attorney works for you rather than for the trustor. This person can give you legal advice that is in your best interest, whereas the estate planning attorney cannot do so on the grounds of conflict of interest. They must remain faithful to their client. If you want an advocate in court, you need to hire a different probate or trust attorney to represent you.
What Is Fiduciary Surcharge?
When a court finds that a trustee has breached his or her fiduciary duty, a judge may surcharge a trustee of his or her share. Alternatively, the judge might limit or refuse compensation to a nonbeneficiary trustee. This possible outcome can help restore justice and replace losses that the beneficiaries would have otherwise incurred over time.
Beneficiaries can recover these damages if a trustee acted in a way that was not in the best interests of the trust. Damages can also include interest. Our attorneys use a thorough approach to ensure that beneficiaries receive the maximum damages possible.
Third-Party Advice
Navigating Los Angeles probate and trust distribution can be emotional for all involved. If your trustee has a personal connection with the deceased, it can be difficult for them to execute their tasks correctly. Our probate litigation lawyers act as an impartial third party and voice of authority for your disputes. Attorney involvement can preserve family relationships and ensure that there is no unnecessary conflict surrounding the trust.
FAQs About Trust Litigation Law
How Do I Sue a Trust in California?
You generally cannot file a claim against a trust directly, but it is entirely possible to do so against a trustee if you believe that they are shirking their fiduciary duty or have other grounds to press charges. The process for this is often complicated, so it is in your best interest to hire an attorney. We can help you create and file a case against the trustee, as well as argue your perspective in court.
Is It Difficult to Contest a Trust in California?
Yes, it is generally difficult to contest a trust, but California is one of the few states that allows you to do so. You must have a vested interest in the trust to contest it; your inheritance, or lack thereof, must be affected by the outcome of your contest. If nothing will change for you, the law prohibits you from contesting the trust.
How Long Does It Take to Contest a Trust in California?
Between 12 and 24 months. Contesting a trust is a complicated process that requires a lot of time and attention. You and your family may not reach an answer for over a year. The only way to expedite the process is to hire a qualified attorney. We can make sure that all paperwork is done correctly and submitted on time, which can help resolve any delays. If you contest a trust, expect that the process will take 12 months.
How Long Does a Trustee Have to Distribute Assets in California?
There is no definite time frame, but the law requires that the distribution happen in a timely manner. If it does not, an interested party can file a complaint against the trustee for delayed fiduciary duties.
The trustee must notify all beneficiaries that they will inherit within 60 days of becoming a trustee or 60 days of the trustor's death, whichever happens last. This notice must be in writing.
How Much Do Trust Litigation Lawyers Take?
The cost of your trust litigation attorney will depend upon your situation, the length of the case, the complexity of the issue, and the value of the trust. Many attorneys charge a percentage of the trust's value, while others charge hourly for their services. Be sure to discuss finances with potential attorneys before you hire them. Find someone with direct experience, and talk to them about their fee structure and rates before you officially hire them.
Contact a Trust Litigation Attorney at Our Law Firm
As one of the leading estates and trust litigation firms in Southern California, we can help you find a solution for your case. We are a long-standing estate and trust litigation firm, one that U.S. News & World Report ranked as "Tier 1" for the Los Angeles metro area.
To schedule an initial meeting with our attorneys, call 310-473-7000. You can also complete our contact form online.