Probate Litigators With Extensive Experience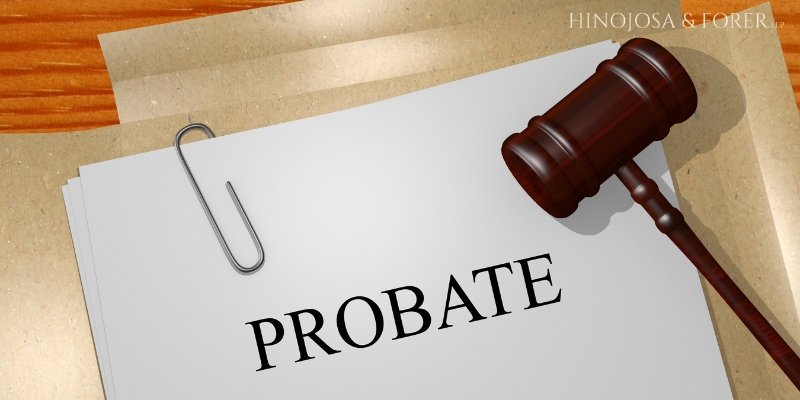 After an individual's death, the court proceeding for transferring the person's assets and property other than by a trust or nonprobative transfer is called "Probate." Complicated family dynamics can cause disputes. Hinojosa & Forer LLP is here to help navigate those family disputes toward resolution.
Our attorneys at Hinojosa & Forer LLP understand the sensitivity involved in disagreements between siblings, or in stepparent relationships, as well as the other special situations that may result in probate litigation. Some family members may be upset with the disposition of property detailed in the decedent's estate plan if they are left out or receive a smaller share than other siblings. If there was a second marriage, the decedent's children may dispute all or a portion of the estate that has been willed to a stepparent. They might question whether their parent's second spouse had unduly influenced the decedent, such that the second spouse unduly benefited.
Benefits of Legal Counsel You Can Trust in Los Angeles Probate
Probate is a notoriously time-consuming, stressful, and tedious process that involves various phases. First, the full contents of the deceased's estate must be identified. If the deceased did not have a will or other estate plan in place, a personal representative selected from the family or by a probate judge would be responsible for marshaling the decedent's assets, which involves collecting the deceased's financial records, and documentation proving ownership of specific assets, All assets must then be characterized and appraised for value, and the deceased's debts must be settled with any creditors seeking compensation from the estate.
It is also common for family members to disagree about who should act as the personal representative. Our firm is experienced in assisting to resolve these matters, as well as disputes over a personal representative's financial decisions while administering a probate estate. Perceptions of conflict of interest or an alleged breach may end up in litigation, particularly if the personal representative also is a beneficiary.
Probate Disputes Our Firm Can Resolve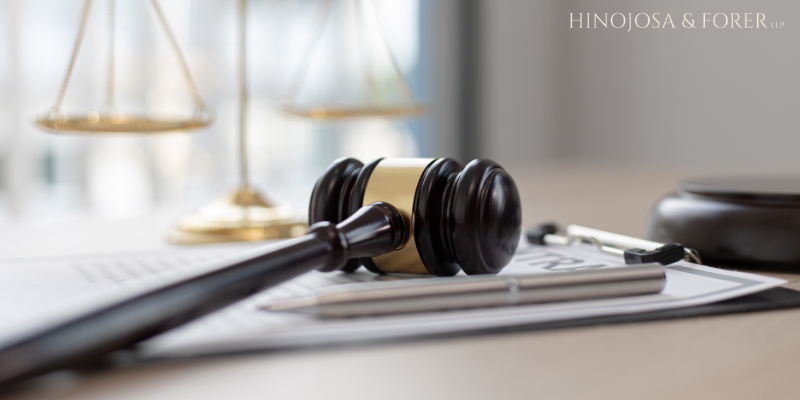 When you need legal representation for probate litigation in Los Angeles, you must select an attorney with solid professional experience handling cases like yours. The right legal team can make a tremendous difference in the outcome of your impending case as long as they are familiar with cases like yours.
The attorneys at Hinojosa & Forer LLP have vast experience in a wide range of estate and probate litigation in California, including:
Contesting or upholding the validity of an estate plan, such as a will or trust
Allegations of fraud or undue influence. A will or trust is not valid if it was signed as a result of undue influence exerted on the creator by another party.
Ownership disputes. Beneficiaries may argue over the contents of an estate. For example, disputes may arise concerning who should inherit certain items from the estate if the will or trust is not clear or there could be questions about the ownership of certain assets.
The choice of administrator or executor. The creator of an estate plan will typically name who they wish to serve as their estate administrator or executor. Most estate plans also include second and third options if the creator's first choice is unable or unwilling to act in that role. However, probate litigation could arise from disputes between family members regarding who should be appointed administrator or executor, especially if one party believes there is hostility, the proposed administrator or executor is not qualified to act, or there is a conflict of interest.
Division and distribution of assets. One of the most common reasons for probate litigation to arise in California is disagreement with the distribution of assets. If any disputes arise, or if there are conflicts between the beneficiaries listed in the estate plan and beneficiary designations for individual accounts, this can easily lead to probate litigation.
Breach of fiduciary duty. Just as family members may disagree as to who should act as an executor, trustee, or other fiduciary on behalf of a recently deceased loved one, they may also disagree with the manner in which a fiduciary discharge their duties.
Heirship petitions. An heirship petition is a formal request for a probate judge to determine the distribution of assets after a person has died with no estate plan in place.
These are just a few examples of cases that unfold in probate court, and it's important to have legal counsel you can trust to navigate you through these often complex proceedings.
How Is a Probate Dispute Resolved?
Probate has a negative reputation for many reasons. First, the process is expensive and time-consuming for all parties involved. Second, probate often generates emotional tension among the family involved, paving the way for disputes to erupt unexpectedly. Third, the outcome rests entirely in the hands of the probate judge. Whether they are resolving a dispute related to a questionable estate plan or handling probate for a deceased individual who had no estate plan, the judge's ruling is final. This is disempowering for many people, and it is very easy for anyone to raise a dispute with an estate that generates extensive litigation.
As in a civil case, whenever a probate dispute arises in Los Angeles, all parties involved can propound discovery, take oral depositions, subpoena documents, and eventually offer evidence and testimony to support their respective sides of the issue when there is an evidentiary hearing or trial on the issue. After there is a final order, the losing side may choose to appeal the ruling in the Court of Appeal.
Ultimately, there is no single strategy that works for every probate case. Reaching out to an experienced legal team is the best thing you can do to resolve your probate dispute efficiently and to your benefit.
Take The First Step Toward Resolution Of Your Probate Dispute
We understand probate litigation and trust litigation at a level many firms in Los Angeles find difficult to match. The lawyers at Hinojosa & Forer LLP are dedicated to helping our clients navigate emotionally charged probate proceedings as efficiently as possible. We know how hard it can be for anyone to remain objective and focused on practical matters in any type of estate administration, especially when you believe someone has breached a fiduciary duty or violated the final wishes of your recently deceased loved one.
The sooner you speak with a Los Angeles probate attorney about your situation, the more time they have to build your case and explain various options to you in order to reach a favorable outcome. Hinojosa & Forer LLP is ready to leverage our extensive professional experience on your behalf in Los Angeles County probate court. Contact our firm at 310-473-7000 or send us an email to schedule a consultation and learn more about the legal services we offer in Los Angeles, CA.