Skilled Litigators In Disputes Over Conservatorships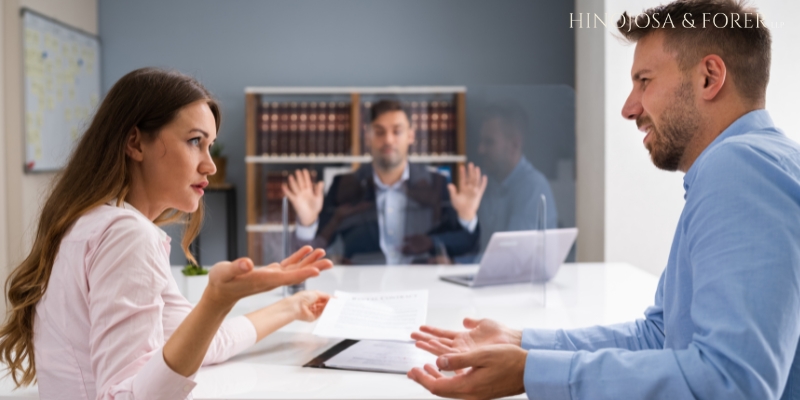 The focus of our practice at Hinojosa & Forer LLP is litigation in the Probate Department of California's Superior Court system. There are 58 counties in the State of California and 58 Superior Courts. Most of these counties have Probate Departments. Conservatorship law is part of the California Probate Code and, therefore, is generally litigated in the Probate Department. The California Probate Code and an attorney's practice in the Probate Department are unique. While it includes basic civil litigation aspects, in which the legal practitioner must rely on the California Code of Civil Procedure, in Probate, the attorney is relying primarily on technical and procedural parts of the Probate Code. Familiarity with and expertise in this area of law is usually necessary to navigate its idiosyncrasies.
In conservatorship litigation, we represent all interested parties in different cases: the person contesting their conservatorship, the conservator, and those challenging whether the person in charge of the conservatorship is the right person for this responsibility.
What Is a Conservatorship?
A conservatorship is a method for an individual to assume legal guardianship of an adult. The conservator will have legal authority over some aspects of the conservatee's life. There are different levels of conservatorship, ranging from limited to full. A limited conservatorship will address specific issues like finances or health, while a full conservatorship will allow for practically the same responsibilities and rights that a parent has over a child. In all instances, the conservator will have complete authority over the aspects covered by the conservatee's life. A similar structure is that of guardianship, where an adult has authority over a minor. For this reason, some jurisdictions will define conservatorships as adult guardianships.
The intent of a conservatorship is to function only in the best interests of the conservatee. The decision-maker for the conservator will typically consult with social workers, doctors, and other professionals to ensure that they appoint the person they believe will best keep the conservatee safe and healthy.
Types of Conservatorships
There are several different types of conservatorships, with each meant to meet a different need of the involved party. There are two main types of conservatorships, with different subsections within each type.
Conservatorships by Duration
Temporary: This type of conservatorship will last under limited conditions or for a limited amount of time. For example, a judge might order a temporary conservatorship for someone who is in a medical coma until that person wakes up.
Short-term: Usually lasting less than 90 days, this type of conservatorship will address an immediate and specific need. They are most common when a person is unexpectedly incapacitated. Any conservatorship that is put into place without a formal hearing is limited to a short-term conservatorship.
Permanent: This type of conservatorship will be in place for the remainder of the conservatee's life, unless they file to have it rescinded. There must be a change in circumstances that the individual can use to present their case and receive a new court order to rescind the conservatorship.
Conservatorships by Situation
Physical: In these instances, the conservator has full authority over the conservatee's health and life. The conservator can decide where the conservatee lives, whether they need to move into an assisted living facility, and how they receive healthcare.
Financial: In this type of conservatorship, the conservator has full control of the conservatee's finances. The conservatee maintains complete physical autonomy. However, they cannot access any of their money, investments, or most types of property without the conservator signing off on it first.
Limited: In instances where authority is only needed in some specific aspects of a conservatee's life, a limited conservatorship is granted. This type of conservatorship is often applied in situations with mentally disabled adults. It allows their guardian to care for them while also providing the greatest possible degree of autonomy.
General: If a conservator is granted this type of conservatorship, they have full authority over the conservatee's physical autonomy, finances, health, and any other significant decisions. This type of conservatorship is more common than a physical conservatorship. It is uncommon for a court to grant physical conservatorship without also applying financial authority as well.
Conservatorship Vs. Powers Of Attorney
A conservatorship is the appointment of a conservator who manages and takes care of an individual's financial and/or personal affairs if they are unable to do so themselves. The conservatee cannot choose the conservator; the entire conservatorship and conservatee are court-ordered, and the conservatee does not have the option to revoke it without petitioning the court. A conservatorship is formed after the person becomes incapacitated.
A power of attorney is a legally binding document that allows a trustworthy person, or agent, to make decisions on behalf of someone, termed the principal, who cannot make the decision themselves. The agent chooses the principal and the types of decisions that they can make. A power of attorney is created before the person becomes incapacitated.
Conservatorships offer more protection and accountability because a conservator must report to the courts. A power of attorney designation may work in many instances but it may not always be the wiser choice. Contact us for specific guidance with your individual situation.
What Does The Law In California Say About Conservators?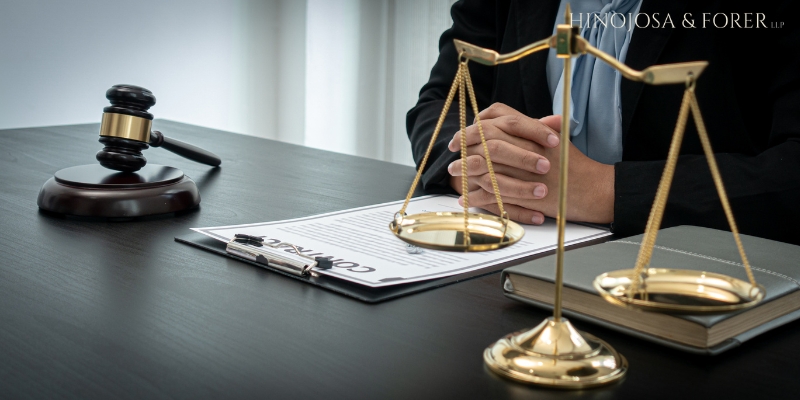 Petitioning for a conservatorship is a legal proceeding to transfer the power to make decisions, be it as to the health and well-being (personal needs) or for property management of an incapacitated person from the incapacitated person to another.
The courts have strict procedures for conservatorships. During the administration of a conservatorship, there is a cataloging of the person's assets to record an inventory at the time the conservatorship is established and to account to the court. The same applies to the personal needs of an incapacitated person and the changing needs that may arise during the conservatorship to properly maintain the conservatee's health and welfare. The conservator is also required to file a general plan with the court. The court monitors the plan one year later and every two years following.
FAQs About Los Angeles, CA Conservatorship Dispute Law
Can I Fight My Conservatorship in Los Angeles, California?
It is absolutely possible to fight your conservatorship in California. It is also possible for a close family member or relative to fight the conservatorship if they believe the conservatee is not being treated correctly or cared for appropriately. The conservator, or even the entire conservatorship, can be legally challenged.
Why Would a Conservator Be Removed?
There are several reasons why a conservator would be removed. One reason is that there is no longer a need for the conservatorship because the conservatee can make decisions for themselves. The conservatee may also remove themselves from a conservatorship because they feel they can no longer complete the necessary responsibilities due to illness, lack of time, etc. Loved ones of the conservatee may also feel the conservator is not attending to the conservatorship properly.
How Should I Fight a Conservatorship?
The best time to fight a conservatorship is before it forms, but it can still be challenged even after it has been finalized by the courts. Because the conservatorship is court-ordered, you must have a strong case for why it should be altered or dismissed. You can give yourself an advantage during the legal process by gathering all your evidence, gaining support from the conservatee or close family, and finding expert lawyers that have experience fighting conservatorships.
Can a Conservator Be Changed in California?
There are many reasons why a conservatorship can be changed in California, but it must be legally changed through a court petition. Conservators are under court supervision, so a concerned party can petition the probate court to remove the current conservator and replace them with another person who will better protect the conservatee and their interests.
Trusted Legal Guidance For Conservatorship Matters
The laws surrounding conservatorship can be complicated, especially when there are conservatorship disputes. Conservatorships provide a great deal of control over someone's life, ranging from health care to finances to everything in between. Our attorneys have extensive experience with conservatorships in California and can help you navigate this complex legal area. Our skills in this area of law allow us to be effective, efficient, and results-oriented while dealing with conservatorship disputes.
To learn more about the representation we offer at Hinojosa & Forer LLP in conservatorship disputes, conservatorship litigation and administration, contact 310-473-7000. You also may send the lawyers at our firm in Los Angeles an email.