Disputes Involving Breach Of Fiduciary Duties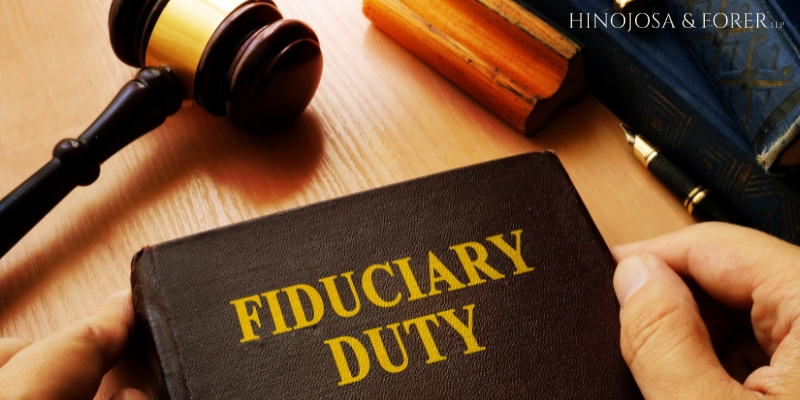 When an individual or an entity placed in charge of an estate, trust or conservatorship (a "fiduciary"), that fiduciary owes fiduciary duties to the settlor, beneficiaries, or conservatee. When a fiduciary is accused of placing the interests of the fiduciary before the interests of the beneficiaries, litigation can follow.
At Hinojosa & Forer LLP, our lawyers regularly represent fiduciaries, as well as beneficiaries and other parties involved in these disputes. Our experience will guide you through any fiduciary litigation, whether someone has accused you of breaching your fiduciary duty to someone else or where you believe a fiduciary is breaching its duty to you.
Do I Need an Attorney for a Breach of Fiduciary Duty?
If you have any reason to believe a family member or other party has breached a fiduciary duty they owed to you or a loved one, it is vital to consult experienced legal counsel as soon as possible to determine the best possible resolutions to the matter. A Los Angeles estate litigation attorney can provide valuable insights into aspects of your situation you may not have considered. In addition, if you believe another party has breached a fiduciary duty, but you are unsure how to confirm your suspicions, your legal team can identify the evidence you will need to compile a strong case.
When you are a fiduciary accused of breaching a fiduciary duty, legal representation will be crucial for helping you understand your duties and establishing that you did not breach any said duties.
What Damages Can Be Recovered?
Under California probate law, if there is a breach of fiduciary duty by a trustee, a trustee could be liable for, among other things:
Loss in value of the trust estate because of the breach.
The trustee's profit made through the breach of trust.
Loss in profit due to the breach.
The court can use its discretion to determine if the trustee acted "reasonably and in good faith" under the circumstances. If an individual is found to have acted reasonably and in good faith, the fiduciary may not be found liable for a breach of duty. However, in other instances, the fiduciary might be found not to have acted in bad faith, but still be found technically liable to the trust for a "strict liability" breach that caused damage.
Litigation involving allegations of breach of fiduciary duty can be complicated, often involving technical knowledge of the California Probate Code, case law and treatises covering these issues. Hinojosa & Forer LLP is uniquely experienced with these kinds of cases. If you have been accused of a breach of fiduciary duty or believe you have been damaged after a trustee or other fiduciary violated a statute or otherwise acted improperly, contact our firm in Los Angeles.
A Los Angeles estate litigation attorney is the best resource to consult, no matter what side of the case you find yourself on. Whether you are accused of breaching a fiduciary duty you held or alleging that another party has breached their fiduciary duty, legal counsel you can trust will be invaluable as you navigate your case proceedings.
For Effective, Experienced Representation, Contact Hinojosa & Forer LLP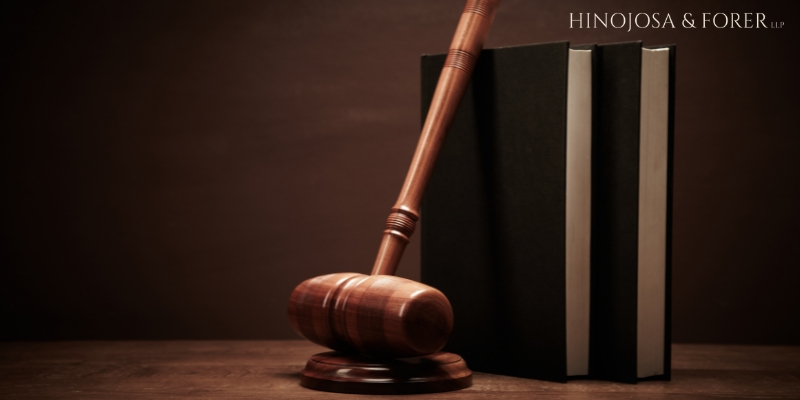 Time is a critical factor in any case involving a breached fiduciary duty and there are statutes of limitations which apply. Accordingly, it is crucial to contact an attorney as soon as you suspect that there is a breach of a fiduciary duty or if you have been accused of breaching any duty as a fiduciary.
Hinojosa & Forer LLP has decades of professional experience handling disputes regarding breaches of fiduciary duty and accounting issues. To learn more about our experience in cases involving a breach of fiduciary duties and speak with an attorney, call 310-473-7000 or contact the firm through our form online.