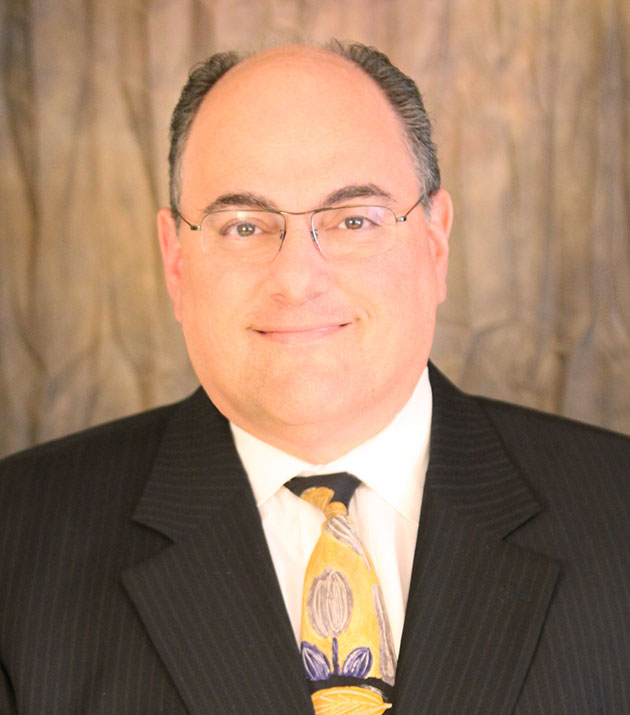 Partner
Biography
Jeffrey Forer handles a wide variety of probate and trust litigation matters for Hinojosa & Forer. He specializes in cases concerning will and trust contests, fiduciary issues (including complex accountings, tracing, and breaches of duty) and tax claims. Mr. Forer's practice also includes all aspects of estate planning from the simplest to the most complex.
Mr. Forer's extensive experience in the areas of estate planning, tax law, and trust and estate litigation enables him to assist his clients in achieving their testamentary wishes while minimizing their exposure to contests by disgruntled heirs and potential beneficiaries. In addition, Mr. Forer's practice also includes complex litigation matters, and mediation of will and trust disputes. He is a Certified Specialist in Estate Planning, Trust and Probate Law, certified by the State Bar of California, Board of Legal Specialization.
Mr. Forer successfully represented the Morrison family at trial in Densmore v. Manzarek, a case concerning the use of The Doors name and logo, and the name, likeness and image of The Doors legendary front man, Jim Morrison. Mr. Forer also represented the James Patrick Trust in lengthy and contentious litigation brought by his widow over Mr. Patrick's company that invented and produced the popular Emergen-C vitamin drink. Mr. Forer also represented a client defending a fiduciary lawsuit with his sibling in connection with a trust that had been in existence for nearly 40 years.
Mr. Forer earned his B.A. from University of California at Los Angeles in 1977. After playing several years of semi-pro football, Mr. Forer enrolled at Southwestern Law School graduating cum laude in 1983. After passing the State Bar of California in 1983, Mr. Forer went on to obtain his LL.M. in Taxation from New York University in 1984.
Mr. Forer is a frequent speaker for the California Education of the Bar, local bar organizations, and several other events in the areas of probate, trusts and estates litigation, and estate planning.
Practice Areas
Trust, Estate and Conservatorship Litigation
Estate Planning
Trust and Estate Administration
Tax Planning
Representative Cases:
Holt v. Denholm (2014) Court of Appeals of California Fourth Appellate District, Division Three G045496
Holt v. Denholm (2014) Court of Appeals of California, Fourth Appellate District, Division Three G046293, G046425
SPFT v. Holt v. Denholm (2013) Court of Appeals of California Fourth Appellate District, Division Three G046003 (Not Officially Published) WL 5965541
SPFT v. Holt v. Denholm (2013) Court of Appeals of California Fourth Appellate District, Division Three G047029
Patrick v. Alacer Corp. (2011) 136 Cal.Rptr.3d 669, 201 Cal.App.4th 1326
Patrick v. Alacer Corp. (2011) Court of Appeals of California Fourth Appellate District, Division Three G044589
In re Patrick Trust (2009) Court of Appeals of California Fourth Appellate District, Division Three G040620(Not Officially Published) WL 1600680
Patrick v. Turner (2008) Court of Appeal of California Fourth Appellate District, Division Three (Not Officially Published) WL 4650403
Densmore v. Manzarek (2008) Cal Court of Appeal, 2nd Appellate District, 8th Division B186036, B186037, B188708 (Not Officially Published) WL 2209993
Hermanson v. Hermanson (2003) 133 Cal.Rptr.2d 486, 108 Cal.App.4th 441
Arne v. Slocum (2002) (Not Officially Published) WL 831152
Professional Associations
State Bar of California
Los Angeles Bar Associations, Trusts and Estates Section
Beverly Hills Bar Associations, Trusts and Estates Section
American Bar Association, Real Property, Probate and Trust Section
American Bar Associations, Trusts and Estates Section
Education
New York University School of Law, New York
Southwestern University School of Law, Los Angeles, California

Juris Doctor – 1983
Honors: cum laude

University of California, Los Angeles, California

Bachelor of Arts in Political Science – 1977
Bar Admissions
Honors
Highest "AV Preeminent (5 out of 5)" Peer Review Rating by Martindale Hubbell Law Directory
Named "Southern California Super Lawyer," Trust and Estates Litigation, 2006, 2009, 2011-2023
Certified Legal Specialties:
Certified Specialist in Probate, Estate Planning and Trust Law, California Board of Legal Specialization